How Your Donations Work to Help the Children
in India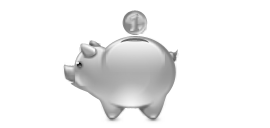 Due to the volunteer nature of our organization, 100% of your gifts go to India for the work of ACM. Your money helps pay the salaries of our national workers; food, clothing, and education expenses for the children staying in the children's home; and toward costs associated with running our school.
We are able to operate in this manner because those of us who work with Alpha, here in the United States, volunteer our time as well as contribute to the minimal overhead needed to run this organization.
How You Can Give:
Sponsor a child in the Alpha Children's home. It costs $ 35 a month to feed, clothe, and educate a child in our children's home.
Give to the general fund (undesignated funds). This helps pay for our workers in India and various expenses needed to run the children's home and school. Gifts to this fund will be used for the highest priority needs as determined by our national workers and the Alpha Board of Directors.
Give to a specific project or interest. For example you could give towards providing books for the school library or for construction of new lab space.
Methods of Giving to Alpha Children Ministry:
1) Make checks out to Alpha Children Ministry and mail them to:
Alpha Children Ministry
P.O. Box 4205
Ann Arbor, MI 48106
2) Set up automatic bank withdrawl:
Contact our Treasurer Joel Addink at Treasurer's Email
3) Give via paypal:
Your Gifts are Tax Deductable
ACM is a 501 (c) (3) non-profit organization, thus all contributions to ACM are considered charitable contributions and exempt from tax. Consult your tax advisor or the IRS for the latest rules on how to use this to your tax advantage.