Alpha Children Ministry - The Early Days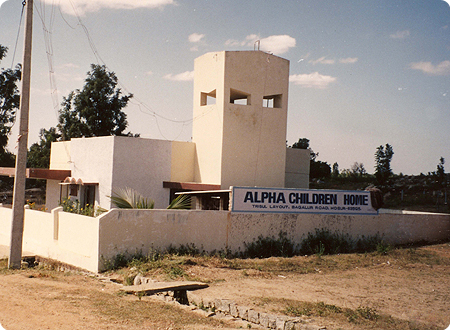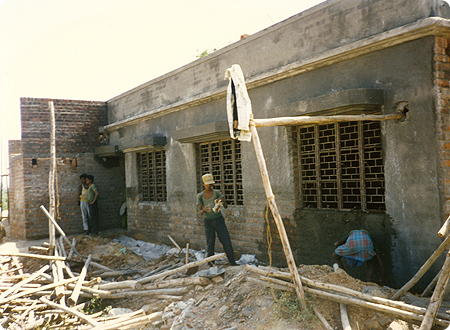 Beginnings
Abraham and Lydia are the national leaders of Alpha Children Ministry in India. Both Abraham and Lydia were orphans as children and grew up in an orphanage. Early on in their marriage they talked and dreamed of starting a children's home for destitute and orphaned children. In 1993 their dream became a reality. A businessman from Holland stopped by their house one day and told them that God had laid it on his heart to donate $ 10,000 towards the beginning of a children's home. Thus began the ministry we know today as Alpha Children Ministry (ACM).
Abraham and Lydia next found a rental facility near Hosur and within that first year 25 children found their way to live with them. In 1994 land was purchased and soon after construction was begun on several buildings. By 1997 construction of the boy's dorm was under way and was soon completed. In the year 2000, the girl's dorm was built and in 2001 funds were given to build a church and the Alpha Reformed Church was erected. In 2004 the first phase of Alpha Public School was begun with the construction of the first floor. As the school grew more construction ensued and by 2007 a second floor was added. Finally in 2010 another building was added to accomodate the science lab and kindergarten.
Today
Today ACM has a beautiful campus; around 40 children live in the children's home, 640 children attend Alpha Public School, and there are ongoing ministries through the church to the surrounding community. ACM's mission statement reads: "To spread the good news to each village and town in India by teaching the children in our care to know Jesus Christ as their personal Savior and shine for the Lord where He leads them."